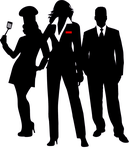 READY TO MAKE SOME MONEY!
I help Women from 40+
go from Zero to Hero and get the freedom they Want.
Let's Go!

Women and Clients I have worked for have developed income and an online presence by using my proven strategies. Changing the Struggle into a well oiled business. Working with me as a VIP will give you the results you need to go from Zero to Hero. Online Business and obtaining Property . Let me share tips and tricks. I did it and I know you can too.